In the Line of Duty: Firefighter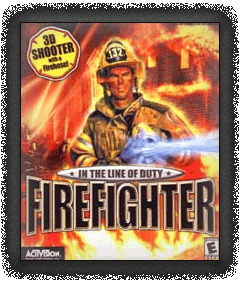 Fast paced high intensity - So real you'll feel the heat!
Advance through 10 multi-stage missions: Each level is vastly different and progressively more complex.
Race against the clock while navigating through deadly obstacles.
Fight fire and rescue from the inner building or the outer containment unit.
Maneuver via first and third person viewpoints that capture the true real-life dramas.
Intense gameplay: Challenging action for the whole family.
Record and save your rescue times
Utilize actual tools of the trade: Fire extinguishers, oxygen masks, firehoses, axes, and more...
FDNY Firefighter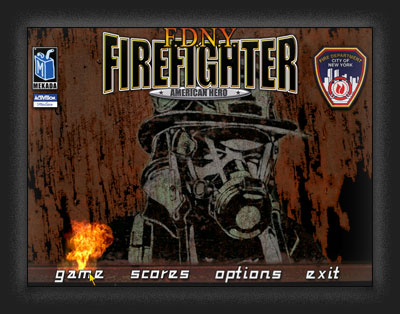 Grab your axe and fire extinguisher! The firehouse alarm has sounded and you are in a race against time to get to the scene of the fire. Save helpless victims and contain and extinguish the fire before it rages out of control!
Features:
12 Totally new levels including:

A capsized cruise ship

Subway wreck

Military base

Oil rig

Dock Fire

Construction site

A.I. "companion" firefighter who operates behind the scenes to help novice players with difficult to reach victims

More realistic fire effects with life-like smoke, ash and debris

Multiple difficulty levels

Rating classes based on score from Rookie to Pro

Improved in-game interface allows for more precise control, allowing the firefighter full range of view and motion for total immersion into this perilous environment

Enhanced victim A.I.

Utilize real fire rescue devices such as axes, fire extinguishers, and high-pressure water hoses to aid in the extraction of victims

Varied and unique objectives help to enhance the diversity of the different rescue maps