Gearhead Garage Adventure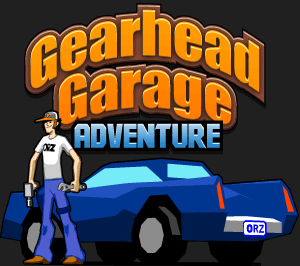 Based on the popular PC title Snap-On Gearhead Garage (published in 1999 by Activision), Gearhead Garage Adventure brings the "bolt 'em up" genre to the Nintendo GameBoy Advance platform. This entirely new sequel expands the original's novel 3D erector set concept, adding an outdoor driving mode, an interactive storyline, and adventure-style item collection puzzles utilizing the vehicle parts inventory.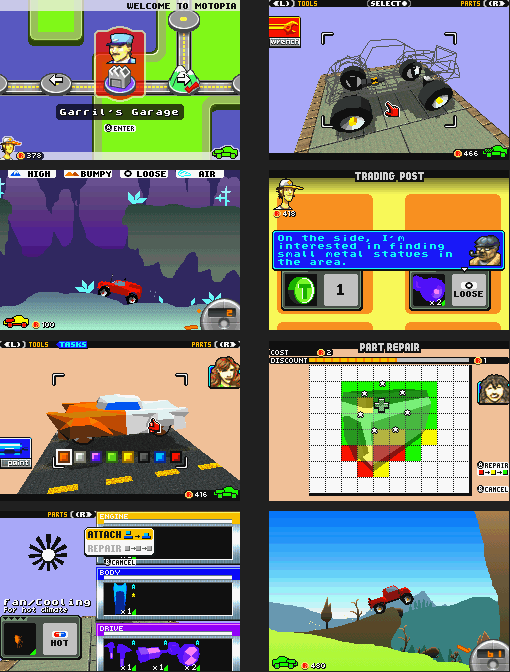 Status
Gearhead Garage Adventure was developed as a demo in 2006 but due to pricing issues with Nintendo's cartridges, it was never published. You can check out some of the promotional media here and download the 30 minute demo ROM.
GBA Demo Rom (1.62MB ZIP)
You'll need a Gameboy Advance emulator to play this rom.