Mightier is an independent puzzle action game developed by Lucas Pope and Keiko Ishizaka. Play as the
Engineer
and the
Actionaut
to solve puzzles and collect items in each sector.
Drop us a line at

for more information.

The game was developed as an experiment and submitted to the 2009 Independent Games Festival.
We are honored that it was selected as a finalist for the Innovation Award.

Download
Mightier is now available as freeware.
Download Mightier 1.4 (13MB)
Requirements
This game requires Windows XP or better and a modern DirectX 9 video card with at least 128MB of video ram. A black & white or color printer is required for the final level. There is an optional interface mode that requires an autofocus webcamera supporting 640x480 resolution and a color printer.
Notes
Version 1.4 adds a demo mode and fixes a spinning camera bug.
How To Play
Don't be stuck staring at the screen! Mightier's unique puzzles are designed to be solved by hand with pencil and paper.

Solve the puzzle by drawing on the page with a dark pencil or marker.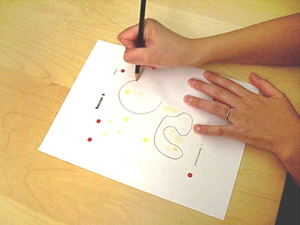 Print the puzzle from within Mightier using a color printer.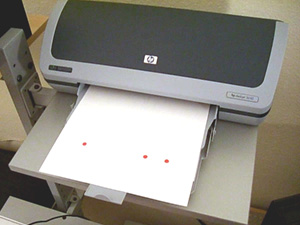 A high-powered space laser carves the solution and the Actionaut is dropped onto the surface.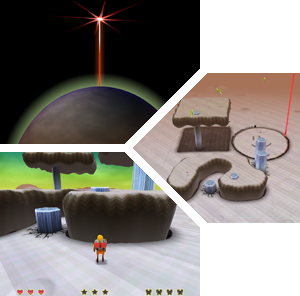 Scan the puzzle into the game using an attached web camera.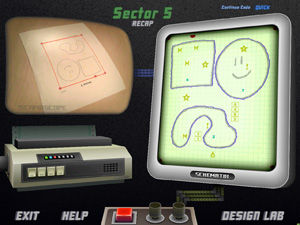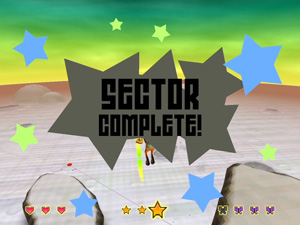 Take control of the Actionaut and collect all the Datagons in each sector.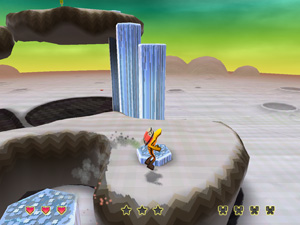 Your puzzle solution determines where the laser cuts and how the landscape is formed. If it's not solved correctly, the Actionaut won't be able to reach all the Datagons!
More Than Puzzles
Unlock characters during the course of the game and design them by hand. There are no limits to what you can draw. Watch them instantly spring to life in full 3D.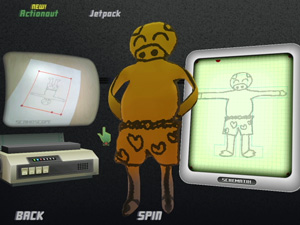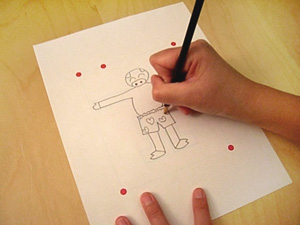 For the Less Bold
If you don't have a color printer, web camera, or spare paper, you can still enjoy Mightier by using the in-game mouse drawing interface.